Asus Bakal Perkenalkan 6 Gadget Terbarunya di Asus Zenvolution ID 2016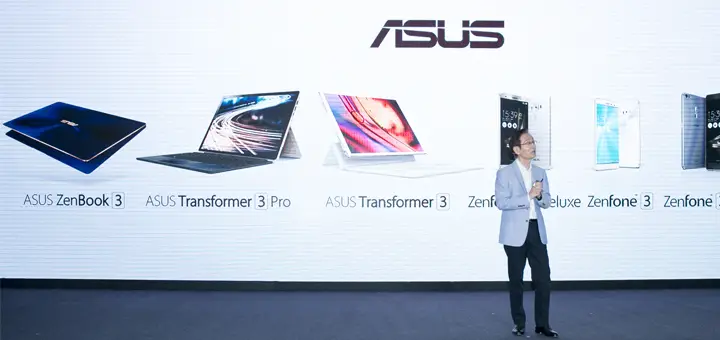 LhaGeek.com – Rabu, 07 September 2016 bakal menjadi hajatan besar bagi ASUS. Pasalnya di hari tersebut, ASUS bakal meluncurkan dan memperkenalkan produk-produk gadget terbarunya.
Dengan mengusung tema "Zenvolution", Asus memang bakal menghadirkan produk-produk gadget yang cukup berbeda dengan seri sebelumnya. Bisa dikatakan produk kali ini adalah kelas premium.
Akan ada 6 gadget terbaru yang pastinya akan menjadi tren baru bagi pengguna ASUS, diantaranya adalah :
1. ASUS ZenBook 3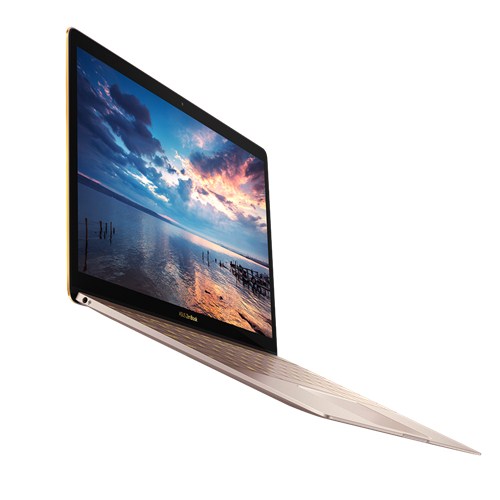 Kesan pertama ketika kamu nanti melihat notebook ini adalah super tipis. Ya, memang ASUS seri ZenBook ini terkenal dengan modelnya yang tipis, seperti ASUS ZenBook UX305UA dengan tebal 1,6 cm. Tapi di Asus ZenBook 3 ini nanti hanya memiliki tebal 1,19 cm saja. Karena lebih tipis, otomatis beratnya pun berkurang, hanya 910 gram.
Meskipun tipis, Asus nampaknya tak mau memberikan jeroan yang sekedarnya. Dengan dukungan prosesor terbaru Intel® Core™ i7 up to 3.1 GHz, dan RAM 16 GB LPDDR3, notebook ini bakal mumpuni untuk melakukan berbagai task yang diinginkan pengguna.
Yang istimewa lagi adalah penggunaan SSD berkapasitas 1 TB yang kita tahu sendiri performa SSD itu jauh lebih bagus dibanding HDD.
Masalah fitur dan kelengkapan, ZenBook 3 sudah memiliki USB Type-C, sensor sidik jari dan layar yang sudah dilapisi anti gores Corning Gorilla Glass 4. Wooeyyy keren…
Jadi wajar jika ASUS ZenBook 3 ini dibanderol seharga $1,999 atau sekitar Rp 27,2 jutaan lah…
Tapi tenang, untuk seri ini sudah ada 3 varian dengan harga yang berbeda.
ASUS ZenBook 3 (high end): Intel Core i7, 16GB RAM LPDDR3, 1 TB SSD, USB Type-C, Harga Rp 27,2 jutaan
ASUS ZenBook 3 (mid end): Intel Core i7, 16GB RAM LPDDR3, 512 GB SSD, USB Type-C, Harga Rp 20,4 jutaan
ASUS ZenBook 3 (low end): Intel Core i5, 4GB RAM LPDDR3, 256 GB SSD, USB Type-C, Harga Rp 13,6 jutaan
2. ASUS Transformer 3 Pro

Produk yang satu ini adalah bisa menjelma sebagai tablet tapi juga bisa digunakan sebagai notebook, dua produk jadi satu.
Spesifikasinya pun cukup menggugah selera. Dengan menggunakan prosesor dari Intel® Core™ i7 6500U didukung RAM 16 GB LPDDR3. Penyimpanan menggunakan SSD berkapasitas 1 TB.
Untuk fitur dan kelengkapan, Transformer 3 Pro ini memiliki dua webcam, depan 2 MP sedangkan belakang 13 MP. Input output ada USB 3.0, HDMI, Combo Audio Jack, dan USB Type-C untuk power adapter.
Dan ASUS juga memiliki varian lain untuk seri ini.
3. ASUS Transformer 3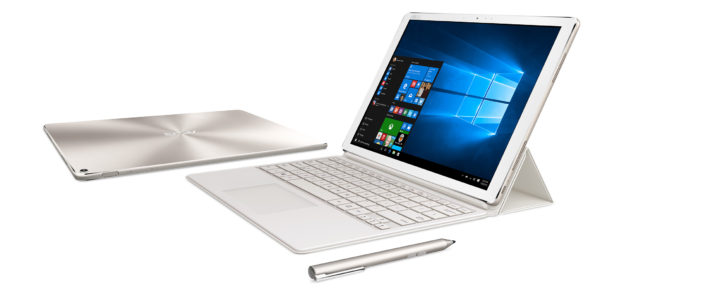 ASUS Transformer 3 ini juga sama dengan Transformer 3 Pro. Namun, untuk yang ini adalah seri lebih rendahnya. Perangkat 2-in-1 PC memiliki ketebalan 6.9mm saja, dengan berat berat 695g. Ukuran layar 12,6 inci dengan resolusi 3K 2880 x 1920 piksel.
Jeroannya, menggunakan prosesor Intel Core generasi ke 7, dengan didukung RAM 4 GB LPDDR3 1866MHz SDRAM up to 8 GB. Dan sudah menggunakan SSD dengan kapasitas 512 GB, tapi ada juga yang 256 GB.
Di Transformer 3 ini tidak memiliki slot yang banyak seperti Transformer 3 Pro, jadi kalau pengguna ingin colok ini itu harus menggunakan tambahan berupa ASUS Transformer 3's Universal Dock yang nantinya ada beberapa slot seperti SD card reader, LAN, VGA, HDMI, USB 3.0 dan USB-C.
4. ASUS Transformer Mini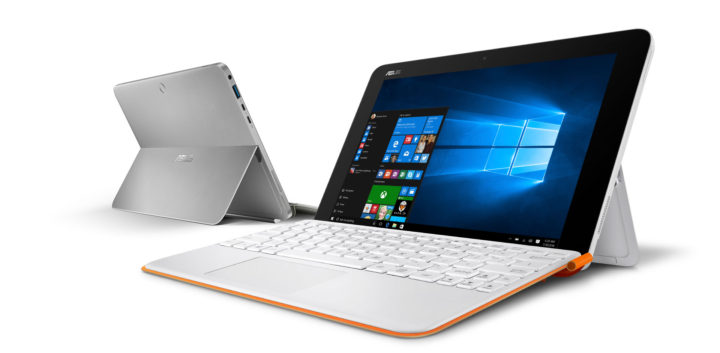 Adalah laptop 2 in 1 terbaru dari ASUS yang memiliki ukuran 10,1 inci. Perangkat ini sudah memiliki sensor fingerprint dibagian atasnya.
Dengan prosesor Intel Quad-core ditambah dukungan RAM up to 4GB dapat digunakan untuk menuntaskan aktifitas sehari-hari. Desainnya yang compact, ukurannya yang mini membuat laptop 2 in 1 ini mudah dibawa kemana-mana.
Memori internalnya Tablet 64 GB, up to 128 GB EMMC.
Sesuai dengan namanya, "mini", perangkat ini memang di desain untuk kebutuhan yang biasa-biasa saja.
5. ZenFone 3 Ultra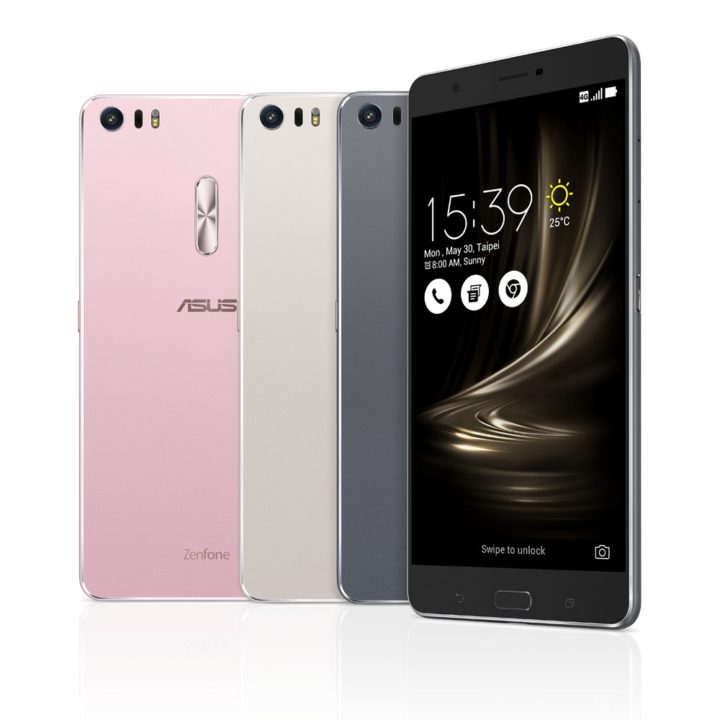 Ini dia smartphone terbaru dari ASUS yang ditunggu-tunggu. ZenFoen 3 Ultra ini memang layak menyandang "Zenvolution", karena ini evolusi smartphone ASUS dari seri sebelumnya. Tidak hanya masalah performanya, tapi juga desainnya yang mengalami perusahaan yang signifikan.
Dari desain body sungguh lebih memberikan kesan premium dibanding sering ZenFone 2 dan sebelumnya. Dengan bentuk yang slim tanpa ada lengkungan, membuatnya semakin menjadi ponsel kekinian. Apalagi dengan dihilangkannya logo ASUS di bagian atas depan, beuh ini semakin mantap.
Menggunakan layar 6,8 inci dengan teknologi IPS LCD Full HD.
Prosesor yang digunakan Qualcomm Snapdragon 652 Octa-core @1.8 GHz. Didukung GPU Adreno 510. Ada dua pilihan RAM 3 GB / 4 GB. Dan untuk memori internal juga ada pilihan 32GB / 64GB / 128GB yang bisa ditambah microSD up to 2 TB.
Baterainya ini gede banget, 4.600 mAh.
Yang menarik lagi adalah ASUS ZenFone 3 Ultra ini memiliki kamera belakang 23 MP (Sony
IMX318 camera sensor) yang sudah didukung Optical Image Stabilization (OIS), Laser Auto Focus dan Dual-LED Flash. Sedangkan kamera depannya 8 MP.
6. ZenFone 3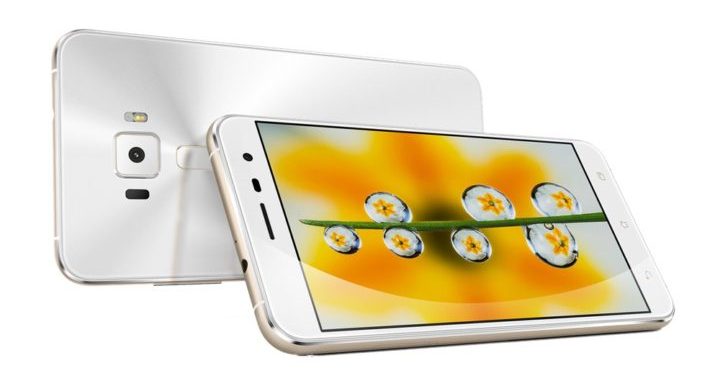 Untuk ASUS ZenFone 3 ini memiliki ukuran yang lebih kecil dibanding ZenFone 3 Ultra, yakni dengan layar 5.4 inci. Tapi dari segi desain body masih tetap sama. Bedanya letak kamera belakang berada di tengah.
Untuk prosesornya menggunakan Qualcomm Snapdragon 625 Octa-core 64-bit @2.0 GHz, di dukung GPU Adreno 506. RAM juga sama dengan ZenFone 3 Ultra, yakni ada dua pilihan 3 GB dan 4 GB.
Memori internal ada dua pilihan juga, 32 GB dan 64 GB.
Sedangkan kapasitas baterai lebih kecil dari ZenFone 3 Ultra, yakni 3.000 mAh.
Kamera belakang 16 MP dengan aperture f/2.0, sedangkan kamera depan 8 MP.
***
Itu 6 gadget yang bakal diperkenalkan ASUS dihajatannya kali ini, besok Rabu 7 September 2016 di Bali. Nah, buat kamu yang pengen lihat keseruan launching produknya nanti, bisa ikuti live stream-nya di sini.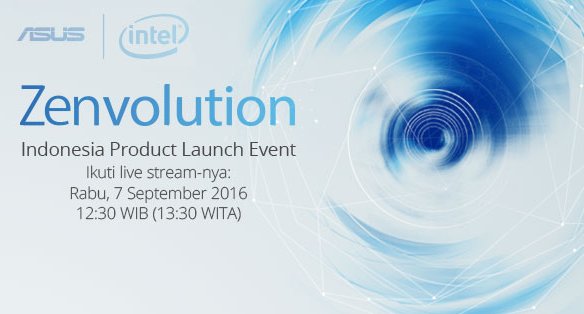 Untuk review detailnya, khususnya produk smartphone akan diulas dipostingan lain jika sudah pegang gadgetnya. 🙂 Kira-kira kalian naksir yang mana ini?
[sumber gambar Asus]