iPhone Refurbished Apakah Layak Untuk Dimiliki?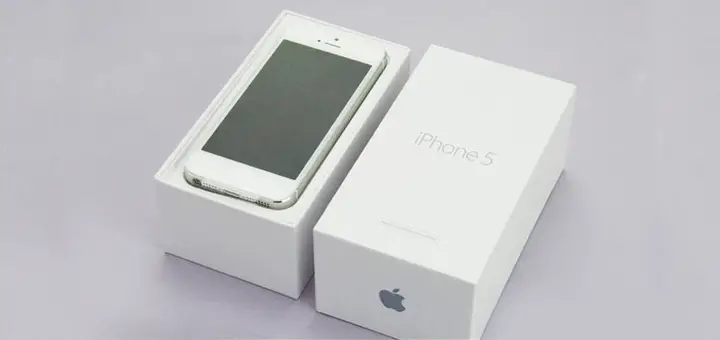 Ada yang sudah pernah dengar iPhone Refurbished? Biasanya iPhone Refurbished ini dijual dengan harga yang sangat murah. Karena harganya yang murah, banyak yang mengira iPhone Refurbished itu iPhone palsu. Padahal tidak!
Jadi kalau belum tahu, iPhone Refurbished itu adalah perangkat iPhone yang sebelumnya sudah pernah dipakai oleh pengguna lalu ditukarkan (klaim garansi) karena rusak atau bisa juga iPhone yang memang ada cacat minornya. Nah, iPhone 'rusak' ini akhirnya diperbaiki oleh pihak Apple, dicek kembali lalu dijual kembali ke pasar dengan harga yang lebih murah dari harga aslinya.
Sehingga bisa dikatakan iPhone Refurbished adalah produk asli dari Apple yang pakai 'tapi'. Pihak Apple sendiri sudah memberikan informasi atas hal ini.
"Apple Certified Refurbished Products are pre-owned Apple products that undergo Apple's stringent refurbishment process prior to being offered for sale.

They are in 100% working condition, and are then sold as refurbished product."
Sayangnya saat ini ada saja iPhone Refurbished yang palsu. Yakni yang diperbaiki oleh pihak-pihak tertentu seperti pihak distributor, bukan dari Apple-nya sendiri. Sehingga suku cadang yang digunakan pun tidak berkualitas semestinya.
Inilah yang harus diperhatikan jika ingin membeli iPhone Refurbished.
Untuk itu sebaiknya kenali ciri-ciri iPhone Refurbished yang resmi, berikut diantaranya :
#Mendapatkan Garansi dari Apple
Ya, meskipun produk refurbished, tapi Apple tetap memberikan garansi internasional untuk produk ini. Garansi diberikan selama 1 tahun saja. Untuk mengecek garansinya bisa dilihat di https://checkcoverage.apple.com/
Sedangkan iPhone rekondisi yang abal-abal, biasanya hanya mendapatkan garansi toko.
#Kemasan Bertanda
Pihak Apple sudah memberikan pembeda untuk produk refurbished nya ini dengan memberikan tanda berupa tulisan di-box-nya, tulisannya "Apple Certified Pre-Owned". Box biasanya memakai warna putus atau cokelat polos.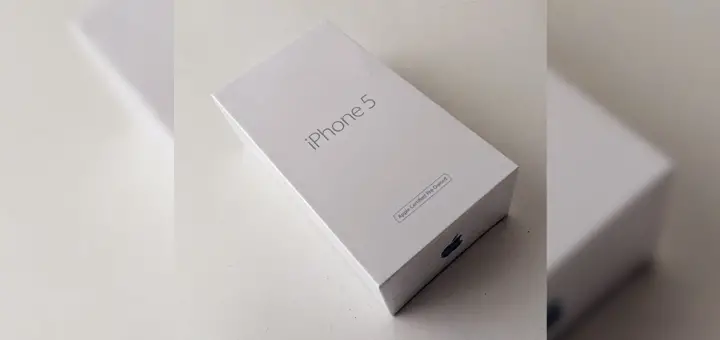 Tapi untuk masalah kemasan ini tidak bisa dijadikan tolok ukur utama, karena banyak juga yang memalsukan hingga menyerupai box aslinya.
#Desain Body Yang Kokoh dan Rapi
Meskipun ini merupakan produk rekondisi, tapi Apple tetap memberikan kualitas yang sama dengan iPhone aslinya. Jadi dari hardware hingga software sangat rapi. Berbeda dengan iPhone Refurbished abal-abal, yang mana mereka hanya memperbaiki iPhone yang rusak lalu diperbaiki hingga serupa dengan aslinya. Tak heran jika kadang ada body yang kurang presisi, dan perangkat lunak yang berbeda dengana aslinya.
#Kelengkapan Aksesoris
Apple juga tetap memberikan kelengkap aksesoris yang original untuk produk refurbished-nya. Pastikan untuk mengecek apakah aksesorisnya asli dari Apple atau bukan.
Itu beberapa ciri yang bisa dijadikan pedoman agar kamu bisa mendapatakan iPhone Refurbished yang resmi.
Lalu pertanyaannya, Apakah iPhone rekondisi ini layak untuk dimiliki?
Tentunya ini terserah masing-masing pengguna.
Yang jelas, iPhone Refurbished adalah produk resmi dari iPhone namun telah mengalami perbaikan. Dari segi kualitas hardware maupun software pun tak ada yang berbeda dengan iPhone yang masih asli.
Jadi buat kamu mungkin yang bermimpi untuk memiliki ponsel iPhone tapi belum punya dana yang cukup, bisa mencoba untuk membeli iPhone Refurbished ini. Tapi kadang ada pengguna yang memang kurang mantap untuk menggunakan produk refurbished. Ya itu lagi-lagi tergantung dari kepuasan masing-masing pengguna.
Semoga informasi ini bisa memberikan pencerahan untuk kamu masalah produk iPhone Refurbished ini. Sehingga nantinya bisa lebih mantap apabila ingin membelinya.