Lenovo Ideapad 300-14IBR, Laptop Murah Dengan Windows 10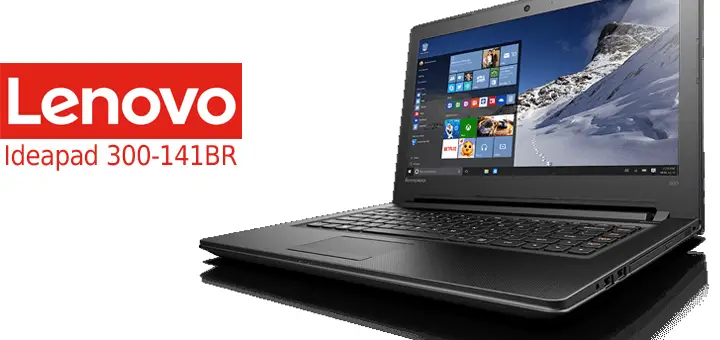 LhaGeek.com – Biasanya kalau membeli laptop murah itu belum tersedia sistem operasinya, atau istilahnya masih dalam keadaan DOS. Namun, jika kamu melihat laptop yang satu ini bisa jadi akan menjadi solusi yang ingin mendapatkan laptop murah tapi sudah include sistem operasi yang original.
Laptop ini adalah Lenovo Ideapad 300-141BR.
Dari harga, Lenovo Ideapad 300 ini sangat-sangat terjangkau, yakni sekitar Rp 3.399.000,-. Dengan harga seperti ini, spesifikasi yang didapatkannya pun tak mengecewakan pengguna. Ya paling tidak laptop ini sudah mumpuni untuk digunakan kebutuhan komputasi sehari-hari, seperti internet, dokumen office, dan sejenisnya.
Hal ini dikarenakan prosesor yang digunakan adalah Intel Quad-core dengan kecepatan 1.6 GHz up to 2.08 GHz. Meski pakai Quad-core, tapi clock speed sudah cukup untuk mengerjakan pekerjaan mengetik, internet, dan desain ringan.
Apalagi sudah didukung RAM DDR3 sebesar 2 GB yang bisa diupgrade tentunya.
Tapi jangan mengandalkan laptop ini untuk kebutuhan grafis atau desain yang berat apalagi buat gaming. Karena graphic card Lenovo Ideapad 300-141BR ini hanya menggunakan Intel HD Graphics. Jadinya buat yang pengen menggunakan untuk kebutuhan multimedia yang cukup berat, laptop ini tidak disarankan ya.
Seperti laptop murah pada umumnya, media penyimpanan yang digunakan Lenovo Ideapad 300 ini menggunakan HDD berkapasitas 500 GB. Kapasitas ini sudah sangat cukup untuk menyimpan file-file dokumen. Kalau kurang ya tinggal upgrade.
Di dalam harddisk ini sudah terbenam sistem operasi Windows 10 original yah, jadi nggak perlu ribet install dan tinggal pakai saja. Jarang-jarang ada laptop murah yang sudah menyertakan langsung sistem operasi Windows.
Untuk kelebihan lain di laptop ini nampaknya tidak ada. Namun, dari segi audio sudah menggunakan Speaker Stereo dengan sertifikasi Dolby® Advanced Audio™.
Berikut ini Spesifikasi lengkap Lenovo Ideapad 300-141BR
| | |
| --- | --- |
| Tipe Processor | Intel Celeron N3160 |
| Detail Processor | 2M Cache, 4 Cores 1.6 GHz up to 2.08 GHz |
| Memori | 2 GB DDR3L |
| Penyimpanan | 500 GB HDD |
| Optikal | Supermulti DVD-RW |
| Kartu Grafis | Intel HD Graphics |
| Ukuran Layar | 14.0-inch HD LED Backlit |
| Resolusi Layar | 1366 x 768 |
| Kamera | 1MP HD dengan mikrofon tunggal |
| Audio | Speaker Stereo dengan sertifikasi Dolby® Advanced Audio™ |
| Koneksi | 802.11a/c dan Bluetooth 4.0 Combo |
| Input Device | Full size keyboard, Touchpad with multi-touch gesture support |
| External Ports | 1 4-in-1 card reader, 1 USB 2.0, 2 USB 3.0, 1 HDMI-out, 1 VGA 1 RJ-45, 1 Audio Combo Jack |
| Dimensi | 34.9 x 24.5 x 2.2 ~ 2.3 cm |
| Power | 45 W AC power adapter, 4-cell baterai (32 Wh) |
Kesimpulannya adalah, Lenovo Ideapad 300-141BR ini adalah laptop yang bisa didapatkan dengan harga yang tergolong murah dan sangat cocok untuk digunakan para pelajar/mahasiswa untuk membantu menyelesaikan tugas-tugas kuliah. Bisa juga digunakan untuk kalangan umum yang hanya menginginkan laptop untuk kebutuhan yang ringan saja.